Rushville Waggener Community Pool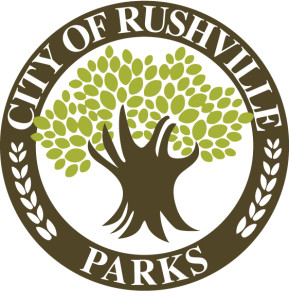 Address: 1340 N Sexton Street, Rushville
Hours: 12pm – 6pm
Phone: 765.932.7100
Single Day Admission:
Adult $4.00 18yrs or older
Children: $3.00 17yrs- infant
Pass Packages Available:
Group Pass: $180
Single Adult yearly pass: $75
Child yearly pass: $55
Family Pass: $125
Swim Lessons:
$30 per child per week.
Swim lessons will be held for two weeks in July. Swim lessons will be Monday– Thursday with a make up day being held on Friday of each week for possible cancellations or weather related issues.
Week 1:
July 11th-July 14th: Sessions 30 minute time frames. Those times are as follows: 9am-9:30 am, Session 2: 9:40am-10:10am, Session 3: 10:20am-10:50 am. Again Friday will be scheduled in for make up days. Times of sessions will be the same as the other days through the week.
Week 2:
July 18th-21st: Session will be 30 minute time frames. Those times are as follows: Session 1: 9am-9:30am, Session 2:9:40am-10:10am, Session 3: 10:20am-10:50am. Friday July 22nd will be a scheduled make up day with sessions being held as the same times as through the other days in the week.
Please contact the Rushville City Pool Manager Rita Kaster @ 932-7100 to schedule your swim lesson.
Pool Parties:
The Rushville Waggener Community Pool offers Pool Rental for Private Parties. All parties are held in between the hours of 7pm-9pm. Pool party time duration is a maximum of 2 hrs.
CANCELLATIONS: All parties must be cancelled by 4pm on the day of the party for a full refund or a reschedule, If any open dates are available.
All pool rules are enforced and will be followed during party hours.
Pool Party Rental Fees:
$150.00 package: Small Splash Party: Includes 4 lifeguards with up to 50 people maximum.
$175.00 package: Wave Party: includes up to 5 lifeguards with up to 75 people maximum.
$200.00 package: Big Splash Party: includes 6 lifeguards with up to 100 people maximum.
$225.00 package: Tidal Wave Party: Includes 7 lifeguards with up to 125 people maximum.
$250.00 package: Wave Extravaganza: includes 8 lifeguards with up to 150 people maximum.
$450.00 package: Dive in Movie Package, includes 8 lifeguards, movie on outdoor movie theater with a maximum of 150 people.